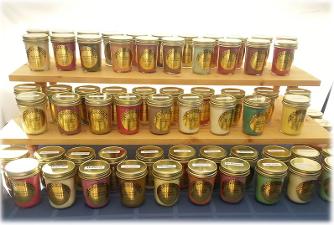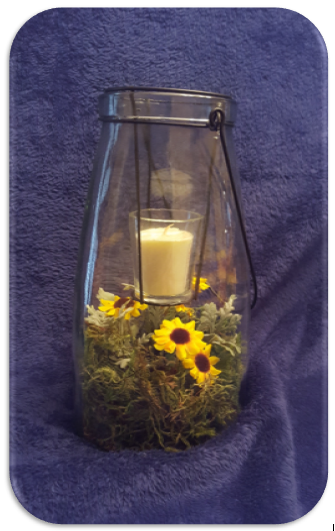 About Us
These home made candles are environmentally safe featuring a non-toxic zinc wick that burns virtually soot free for approximately 40 hours.
To protect your wood furniture, we recommend placing candles on cork coasters or marble or glass surfaces.
Services
These candles and soy tarts/melts are only available at craft fairs. Please see the calendar below for dates and locations.
New Item!
Handcrafted votive candle displayed in a decorative glass candle jar. This new item will be featured at the spring shows.
NO SHIPPING.
2019 Spring Calendar:
4 May Heart of Virginia in Farmville, Virginia
11 - 12 May Fort Clifton, Colonial Heights, Virginia
25 May Strawberry Festival. Heathsville. Virginia
29 June Gwynn Virginia
27 - 28 July Christmas in July at 153 Perimeter Drive, Midlothian, VA located in Westchester Commons between Dress Barn & OfficeMax
Just starting to plan for 2019 so check back often!
2019 Fall Calendar:
6 - 7 September Mathews Market Days, Mathews, Virginia
28 September ChesterFest, Chester, Virginia
5 -6 October Folklife Festival, Newport News, Virginia
12 October Disabled American Veterans Auxiliary Unit 50, 6221 Newbys Bridge Road, Chesterfield, Virginia
18 - 20 October Poquoson Seafood Festival, Poquoson, Virginia
9 - 10 November Farmville Christmas Show in Farmville, VA
16 - 17 November Holiday Bazaar in South Hill, Virginia
7 December Jingle Bell Bazaar, Ecoff Elementary, Chester, VA
Soy Candles are available in 65+ scents, covering the range of:
Florals (Lavendar, Kudzu, Honeysuckle and more)
Clean (Fresh Linen, Cucumber Melon, Lemon Grass & Sage and more)
Incense (Eucalyptus, Patchouli, Nag Champa and more)
Nature (Pine Forest, Fruit Slices, Rain Mist and more)
Food (Creme Brule, Baked Apple Pie, Victoria Vanilla and more)
Spices (Cinnamon Stick, Home Sweet Home, Mulled Wine and more)
Select handcrafted soy tarts and accessories are also available.